Our Staff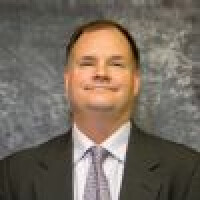 Pastor Carl Harris
Senior Pastor
E-Mail:

Pastor Carl and Jennefer were married on July 04, 1991 and have been blessed with two children, Emily (95') and Jonathan (98'). They have homeschooled their children since 1999 and enjoy being involved in church life. Pastor Carl received his Masters of Divinity degree from Eastern Baptist Theological Seminary in 1993 and pastored his first church in Muncy, Pa for 8.5 years before being called to serve as Senior Pastor at First Baptist Church Gettysburg in January 2002. Jennefer received her Master's degree in Social Work from Temple University in 1993 and worked several years as a family counselor before becoming a full time Mom at home. The Harris' love the Lord and enjoy being part of what God is doing in and through the FGBC family. The Harris' also have a heart for missions and have been actively involved in mission experiences in New Orleans, Belize, Turkey, Thailand, Dominican Republic, and ongoing work on La Gonave Island, Haiti. Pastor Harris is a gifted preacher who is devoted to equipping people to walk in the fullness of Christ.
Matt graduated from Arlington Bible College with a Bachelor's degree in Bible and Youth. He enjoys working with the youth; sharing the love of Jesus and encouraging them in their individual walks with God! "I look forward to what God has in store for our youth, how He will use them in our communities now and as they move into their young adult years! Praise God for our youth! It is my prayer we always keep them as a priority!"
Matt's favorite verse is I Corinthians 15:58 (AMP) "Therefore, my beloved brethren, be firm (steadfast), immovable, always abounding in the work of the Lord [always being superior, excelling, doing more than enough in the service of the Lord], knowing and being continually aware that your labor in the Lord is not futile [it is never wasted or to no purpose]".
When he is not with the youth, Matt loves hanging out with his wife (Faith) and two children (Ali & Jeremy)! Playing sports, listening to and playing music are some of his favorite hobbies. His favorite Christian bands/artists are KJ52, Lecrae, Wolves at the Gate, Capital Kings, Chris Tomlin, TFK, 7eventh Time Down, and so many more.
Kathy Negro
Church Secretary
E-Mail:

Kathy and her family have been members of First Baptist Church since 1999. She joined the FBC team in June of 2016 as Church Secretary. She enjoys cooking, playing the piano and guitar. Kathy and her husband Bob live in Gettysburg and have three children.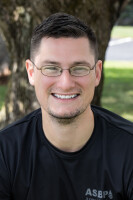 Sean Fitzgerald
Associate Pastor
E-Mail:

Sean is serving as our Associate Pastor for FBC and serves our Sonshine Preschool families. Sean completed his internship with us with the goal that he and his family would continue his ministry in the Army wherever God led him. The beginning of this year, God laid it on his heart to stay here. We extend a BIG welcome to Sean and his family and are so glad they are going to stay rooted into FBC!